In this modern business world there are various kinds of leaves available for employees sick, annual unpaid and compassionate. The most crucial part of HR department is tracking the employee leaves. OrangeHRM Leave calendar module offers a flexible and easy to use HRIS (Human Resource Information System) solution for small and medium sized companies free of charge.


The leave calendar module for Orangehrm is a best tool that will add a calendar view for the leave list section in the HRM. OrangeHRM Leave Calendar lets you to plan & manage you employee's leave efficiently. The orangeHRM leave calendar module is viewed by both authorized users and employees. Employees will have access to the module according to their user roles.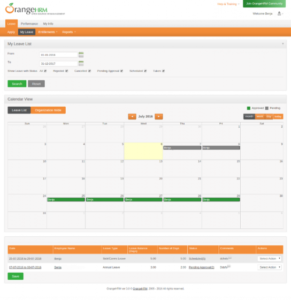 The orangeHRM Leave Calendar Module ensures that:
1. In a single step process you can make decision on leave approval or rejection.
2. Instantly access leave transaction information.
3. With this module leave management becomes more transparent with necessary information, such as employee leave history and leave balances.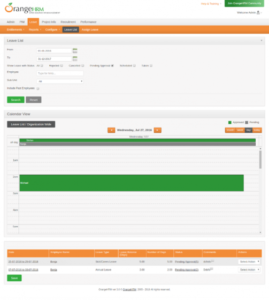 The
OrangeHRM Leave calendar module
lets you focus on your core work and plays important role of leave management inside an organization, hence contributes significantly to the progress of organization and employee satisfaction.

This employee leave management software has emerged out as a boon for the HR people. Medma is a leading IT firm in Lucknow and have been developing and customising orangehrm modules for various international clients.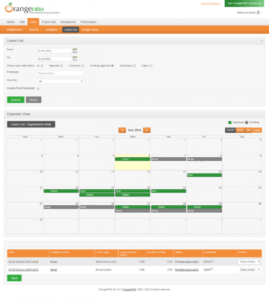 The Orangehrm Leave Calendar plugin is available for download from our OrangeHRM Modules website. You will get installation manual with complete guidelines once you buy this module. If you are using this module you can maintain an automated record of attendance and leave of all the employees.